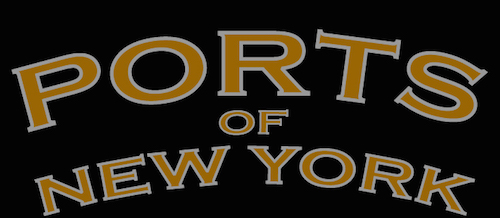 In the early part of the 20th century, Armand Bouché married a woman from Lisieux, a small city in Normandy. For a winemaker, the move presented a particular challenge in that Normandy was not a grape-growing region. As a result, Armand began shipping base wines from the family vineyards in Bordeaux to Lisieux. There he would blend, age, and bottle his wines, allowing him to open Maison Bouché as an urban winery in 1919.

In 1940, Germany occupied the northern and western regions of France, forcing Normandy to fall under the rule of Nazi forces.
•
In 1944, as a means of ending the war, the Allies planned a massive assault by sea, on what became known as D-Day. Because Lisieux was one of several small cities with railroad lines, bridges, and main roads leading to the beaches, the Allies bombed these cities in order to create a transportation blockade – a means of stopping reinforcements of Nazi soldiers from being sent to the beaches.
•
Tragically, approximately 80% of the city of Lisieux was destroyed and 10% of the population died.
•
Remarkable in this context is that a bomb landed in the courtyard of the winery and Bouché home, but did not explode.
•
Canadian soldiers were eventually sent in to diffuse and remove any unexploded bombs, and they documented their success in photographs. Here we see Armand with a bottle of champagne in hand to thank the soldiers and celebrate the fact that his family had survived and that the winery was intact. Maison Bouché continued business after the war and was finally sold in 1993.

Frédéric Bouché, and his wife, Joanna Luks, moved to the Finger Lakes in 1994. They brought with them a variety of artifacts from Maison Bouché, which they now house in their Ports of New York winery.
Scroll